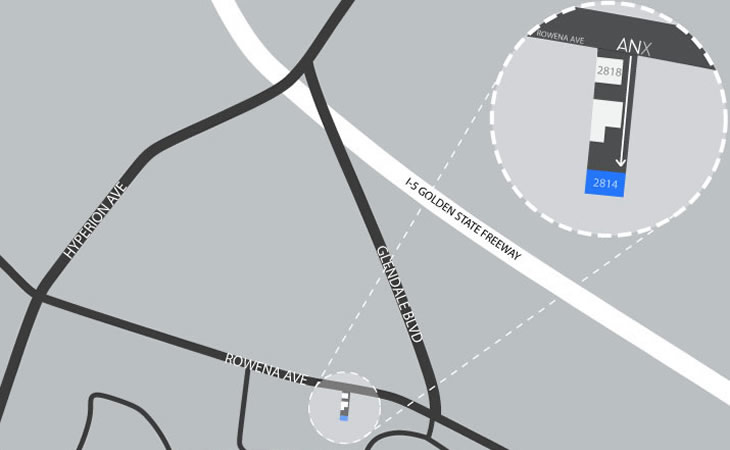 Contact
ANX / Aaron Neubert Architects, Inc.
Los Angeles: 2814 Rowena Avenue, Los Angeles, California 90039
Las Vegas: 1925 Village Center Circle, #150, Las Vegas, Nevada 89134
T 323.953.4700
Interested in working for ANX? Please send your CV and a PDF of work samples (5 MB max.) to mail@a-n-x.com
We will respond to your inquiry as soon as possible should your qualifications meet our current needs.